Finishes
Showing the single result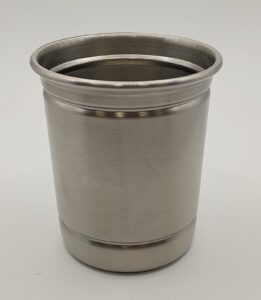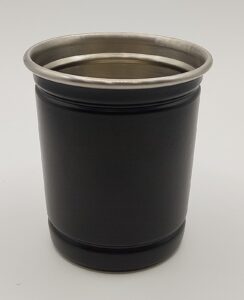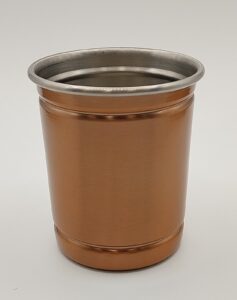 Finishes
All Brym products are manufactured in Stainless Steel with a Satin finish, which boasts many advantages i.e., completely dishwasher proof, timeless material and good for laser etching.
However, this product can be enhanced by either mirror polishing or with 2 types of coatings to give a full range of finishes to suit your style.
Lacquering is used for metal finishes, such as copper brass or bronze. Powder Coating is used for solid colour finishes such as black, white or orange. Both finishes are food safe, and dishwasher-use-resistant.
Why Brym for Stainless Steel Barware?
In choosing Brym for your stainless steel drinkware you making an investment which will bring pleasure to the drinker for years to come
Individual Designing -Our stainless steel products are thoughtfully designed by experts to enhance the drinking experience. The smooth top edge of our glasses ensures you enjoy your drinks conveniently at home or the bar.
Buying them for your bar is a great idea and will enhance your bar's look and enrich your customer's drinking experience. Ultimately you make yourself more likely to have repeat customers at your bar.
Ultimate Stainless Steel Quality – All material is sustainably sourced, and processed using expert equipment to ensure the best quality finished products.
Top-class Finishing – Each product is individually finished and checked before packing, ensuring you are 100% satisfied.
Finishing Choice Options at Brym
Satin Stainless Steel – No coating
Polished Stainless Steel -No coating
Satin Brass – Lacquered finish
Copper – Lacquered finish
Rose Gold – Lacquered finish
Black / Solid colours – Powder coated.